Welcome to our website - we are one of the South's premier choirs.
Open Rehearsal Wednesday 9th July
We are holding a special open rehearsal at which all are welcome!
Come along to see what a West End Singers rehearsal is all about.
No commitment or pressure - just one evening!
Location:
West End Singers is based at 2000 Centre, Hedge End, Southampton and you are always welcome to come and visit us. You might become our next new member!
Vacancies:
We have an immediate need for piano accompanists for our rehearsals on Wednesday evenings. If you can help out, please get in touch with our secretary Lynne Hudson at secretary@westendsingers.co.uk to discuss availability and rehearsal rates.
Engagements:
West End Singers are available to hire for events of all kinds (previous engagements have included corporate and private events, weddings, shopping centre singouts, student TV spots, care home parties, church events, and so on!)
If you are interested in arranging a singout or performance by West End Singers, please contact the chairman at chairman@westendsingers.co.uk or 07919 847705 to enquire.
Contacts:
Chairman - Dianne Cooper: chairman@westendsingers.co.uk
Secretary - Lynne Hudson: secretary@westendsingers.co.uk
Membership Secretary - Ingrid McIntyre: ingridmcintyre@yahoo.co.uk
Treasurer - Helen Pearce: treasurer@westendsingers.co.uk
Committee Member - Cathy Young: committeemember@westendsingers.co.uk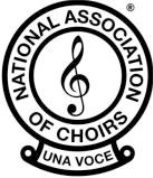 West End Singers is proud to be a member of the National Association of Choirs http://www.nationalassociationofchoirs.org.uk/